Guard Your Home with Decatur's Best Pest Control
Pest Control in Decatur
When nuisance pests come calling, it pays to have help. A bad infestation can be an isolating and anxiety-inducing experience. But when you have quality pest control services in Decatur, it doesn't have to be. Let us get rid of unwanted pests in your home for good with: 
A complete home inspection from our local pest control experts.

Flexible, reliable, and proactive treatment plans that address your every need.  

Reduced-risk products to keep your family safe during our service.

Free retreatments if pests come back within 30 days.

And more!
Your Satisfaction Guaranteed
When pests invade your home, they often steal your peace of mind first. As a locally-owned and operated pest control company though, it's our job to restore it with our guaranteed results and free retreatments. If pests return to your home within 30 days of our initial service, just let us know and we'll come back to make things right. Don't choose a company that won't put you first, instead, get the help that you deserve!
Image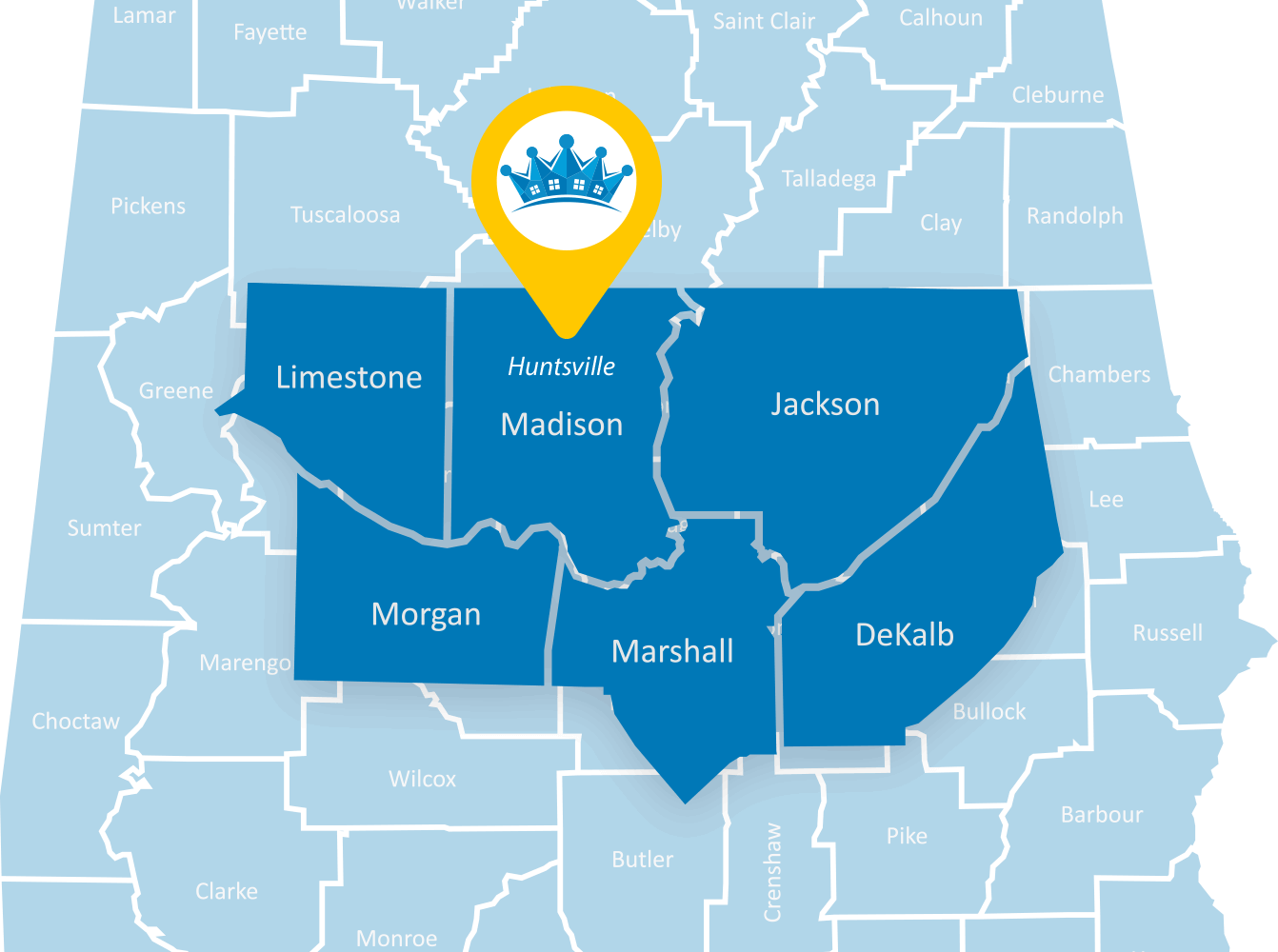 Keep Local Pests Away
Around Decatur, there's no shortage of local pests who want to get indoors. To combat each one of them effectively, we train our exterminators to keep your home safe from pests. When you're dealing with an infestation, or want to take action to safeguard your home before one occurs, contact our team for the best pest control in Decatur. Our local exterminators can handle any of the following pests:
Ants

Beetles

Crickets

Earwigs

Flies

Mice and Rats

Silverfish

Stinging Insects

Spiders

And many more!
Termite Control in Decatur
Did you know that nationwide, termites cause more than $5 billion in damage to people's homes every year? Even in the face of that alarming statistic though, your home doesn't have to be in harm's way. Here at Crown Service, our termite control in Decatur is exactly what you need to get rid of termites and keep them away for good. Don't let these wood-destroying pests turn your home to dust and book a free inspection from our termite exterminators today!
Our termite treatment includes:
A free and thorough inspection of your entire home. 

Year-round protection from aggressive local termite species. 

A guaranteed, locked-in price that won't change for the life of your plan. 

free retreatments if termites come back within 30 days.

And more!
Bed Bug Treatment in Decatur
If you're a fan of quality sleep, a bed bug infestation is a nightmare scenario. So when these tiny pests invade your home, you need a trusted local exterminator to get rid of bed bugs for good. With our bed bug treatment in Decatur, you can count on complete, long-lasting relief from our integrated removal techniques and hands-on experience. Time is everything when bed bug removal, so call us today if you've noticed any of these signs:
Rust-colored stains on bedding or furniture.

Itchy red bites where skin touches affected surfaces for extended periods of time.

Unexplained mildew or wet towel-like smell in an infested room. 

Shed skins and discarded eggshells, usually found in drawers.

Live adult bugs.
Rodent Control in Decatur
When you're dealing with a rodent infestation, you want it handled quickly and effectively. Both mice and rats are capable of spreading dangerous diseases to your loved ones and even causing electrical fires in your home. So when it comes to protecting your home, you need an expert that you can depend on. That's what you'll get when you sign up for our rodent control in Decatur. Our tried-and-true methods and trained exterminators will get rid of rats and mice by providing:
A detailed home inspection to identify the signs of rodent activity.

Strategic baiting and trapping services and available rodenticide applications.

Long-term exclusion treatments to stop future infestations.

And much more!
Mosquito Control in Decatur
With years of experience in mosquito control, our team of experts possesses the knowledge and expertise needed to effectively eradicate mosquitoes from your property. We stay up-to-date with the latest research and industry advancements to ensure that we provide the best possible service to our customers.
When you partner with Crown Service Termite & Pest for your Decatur mosquito control, expect the following:
Professional fogging for maximum effectiveness
Yard sprays that are approved by the EPA are both safe and effective
Larvicides that target mosquito breeding sites
Eco-friendly In2Care mosquito traps
A complimentary inspection to provide customized solutions
Fast and efficient Service
Local Experience that You Can Count On
Here at Crown Service, Decatur is our home and we're proud to serve it and the surrounding communities. With deep roots in and around the area, providing you with quality pest control in Decatur isn't just our business - it's our way of giving back. So guard your home with the area's finest treatments from the local pros today and we guarantee that you'll be thrilled with the results!