Keep Your Home Pest-Free With Help From Local Experts
Pest Control in Hazel Green
A clean, relaxing home without the presence of bugs is something that should be within everyone's reach. But when they do get indoors, your house can feel like less of a home in a hurry. With our comprehensive pest control in Hazel Green on your side, you can anticipate lasting protection from common home invaders like:
Ants

Beetles

Crickets

Earwigs

Mice and Rats

Silverfish

Stinging Insects

Spiders

Roaches

And many others!
Book your FREE inspection today
Guaranteed Results Every Time
When it comes to taking your home back from irritating pests, you can't afford to compromise. After all, you and your loved ones deserve the very best from the pest control company that you choose to get the job done. That's why we at Crown Service Termite & Pest are proud to offer a full satisfaction guarantee on each and every one of our services! In addition, we also back our service with free retreatments if you aren't happy with our results. 
Image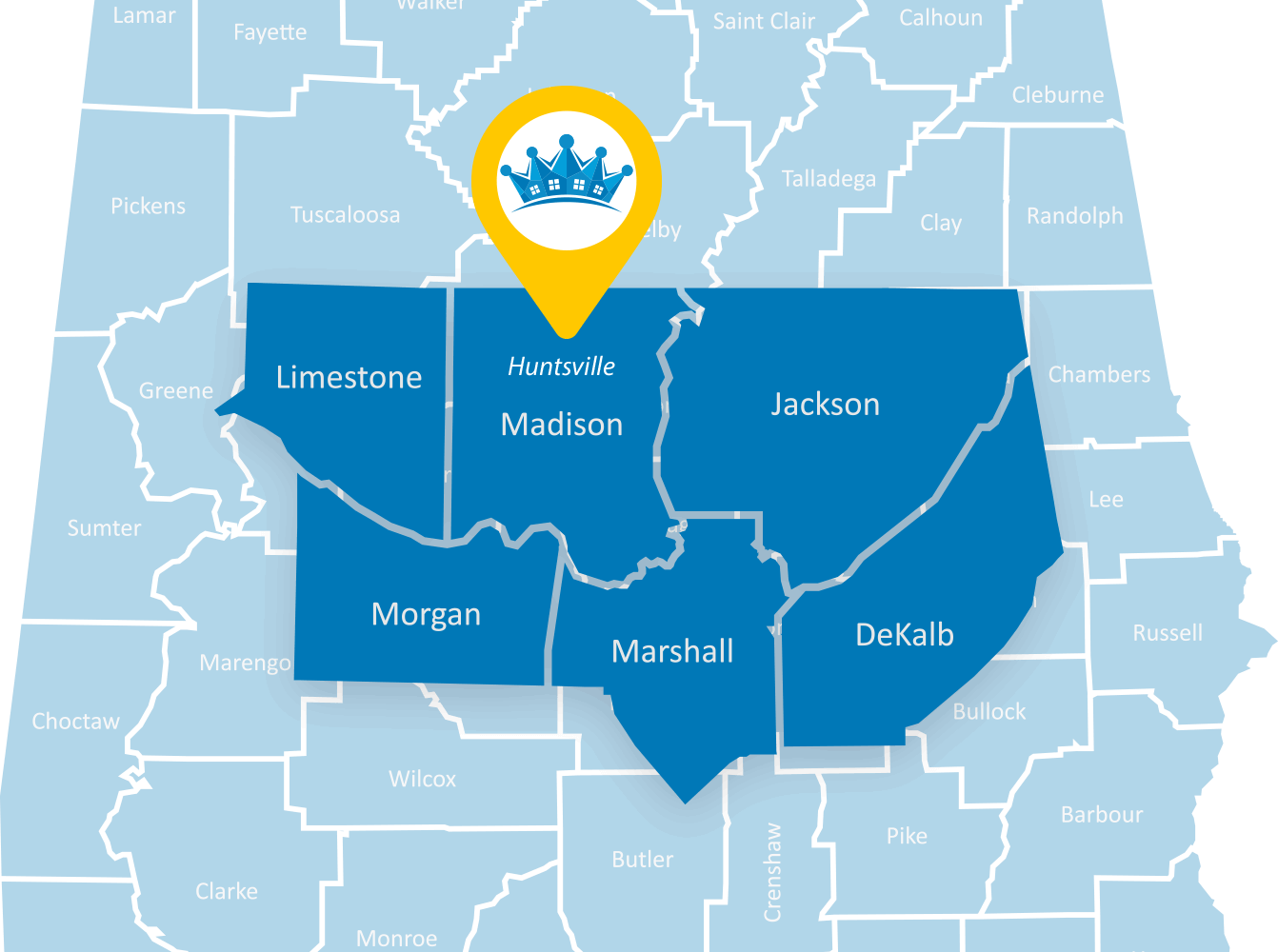 Pest Removal that You Can Depend on
Large or small, destructive or just annoying, the first thing to go during an infestation is your peace of mind. When you've got reliable pest removal service and trusted local exterminators on your side, you don't have to worry. Our exceptional pest control treatments promise swift and lasting relief from even the most hard-headed bugs so sign up today and you'll receive:
A comprehensive inspection of your entire home

from a trained and qualified local exterminator. 

Flexible and adaptive service

that we'll adjust to meet your needs.

Reduced-risk pest control products

which protect your loved ones throughout our treatments.

The kind of

long-lasting relief from bugs

that you and your family deserve.

And much more!
Trusted, Local Pest Control Service
Here at Crown Service Termite & Pest, we're proud to be a locally-owned and operated pest control company. Northern Alabama is our home and serving communities across the region with the finest pest control service available has been our mission since we first opened our doors. With years of local experience backing us up and a thorough understanding of local pest pressures, we're the team to call when you want to take back your home for good! 
Termite Treatment in Hazel Green
Termites can cause extensive damage, making them an unpopular pest. In fact, termites cause $5 billion in damage every year. To protect your home from becoming part of this statistic, trust our termite treatment in Hazel Green. Whether you have an existing infestation or want to prevent one from occurring, we have the perfect treatment option for you.
When you partner with us for termite control, we will:
Complete a free inspection to look for signs of termites and existing damage.
Use reduced-risk products to safely get rid of termites.
Place Trelona ATBS stations around your home's perimeter.
Check the bait stations annually and replace them as needed.
Re-treat for free if termites come back.
Rodent Control in Hazel Green
Rats, mice, and other troublesome rodents have no place in a clean and healthy home. Yet they never seem to stop trying to get indoors all the same. Whether or not you've experienced an infestation before, your home may be more vulnerable than you realize. Mice and rats, after all, are among the most dangerous pests that can get into your home, meaning that only the very best rodent control in Hazel Green will do. So when it's time to get rid of mice and rats for good, why not enlist Northern Alabama's most trusted rodent exterminators to get the job done?
When you work with us, you can expect: 
A full in-home inspection to determine the extent and severity of your infestation.
Baiting and trapping service to ensure fast mouse and rat removal. 
Rodent exclusion treatments to prevent future infestations before they happen.
Available use of industry-leading rodenticides. 
A rodent-free home, guaranteed! 
And more! 
 
Bed Bug Treatment in Hazel Green
Nothing feels worse than not getting the sleep you need. You can be cranky and not feel prepared for the day ahead. If the lack of sleep is caused by bed bugs, you and your family can also get itchy bites everywhere and not feel safe to relax in your own home. Everyone knows that bed bugs need to be removed from a home as fast as possible, but it can be hard to find the right service to make sure your home is well taken care of. 
Take Back Control of Your House and Your Sleep 
Crown Service Termite and Pest has bed bug exterminators who will give you royal treatment as they get rid of bed bugs on your property. Bed bugs can be stubborn, but our treatment plan will get your home back to the restful peace you deserve. The bed bug removal package entails: 
Free inspection

from our expertly trained technicians.

Liquid bed bug treatments and dustings

to send the bugs on their way.

Aerosol treatments for your bed and furniture to

make sure no bugs stick around. 

Materials on bed bug prevention

so this infestation won't happen to you again.

Free retreatment within 30 days. 
Bed bugs don't run your home, you do. It's time to get rid of the menaces with a trusted bed bug exterminator in Hazel Green that will guarantee the problem is gone.
Trust our Local Experience
North Alabama experiences its unique pest-related challenges so when trying to meet them, it makes sense to choose a local company. At Crown Services, we're proud to call the Huntsville area home and are looking forward to putting our years of local experience to work for you. Your home and family deserve a safe, comfortable, pest-free home and when you choose to work with us, we'll give you exactly that!