Keep Your Home Pest-Free With Help From Local Experts
Pest Control in Hazel Green
A clean, relaxing home without the presence of bugs is something that should be within everyone's reach. But when they do get indoors, your house can feel like less of a home in a hurry. With our comprehensive pest control in Hazel Green on your side, you can anticipate lasting protection from common home invaders like:
Ants

Beetles

Crickets

Earwigs

Mice and Rats

Silverfish

Stinging Insects

Spiders

Roaches

And many others!
Book your FREE inspection today
Guaranteed Results Every Time
When it comes to taking your home back from irritating pests, you can't afford to compromise. After all, you and your loved ones deserve the very best from the pest control company that you choose to get the job done. That's why we at Crown Service Termite & Pest are proud to offer a full satisfaction guarantee on each and every one of our services! In addition, we also back our service with free retreatments if you aren't happy with our results. 
Image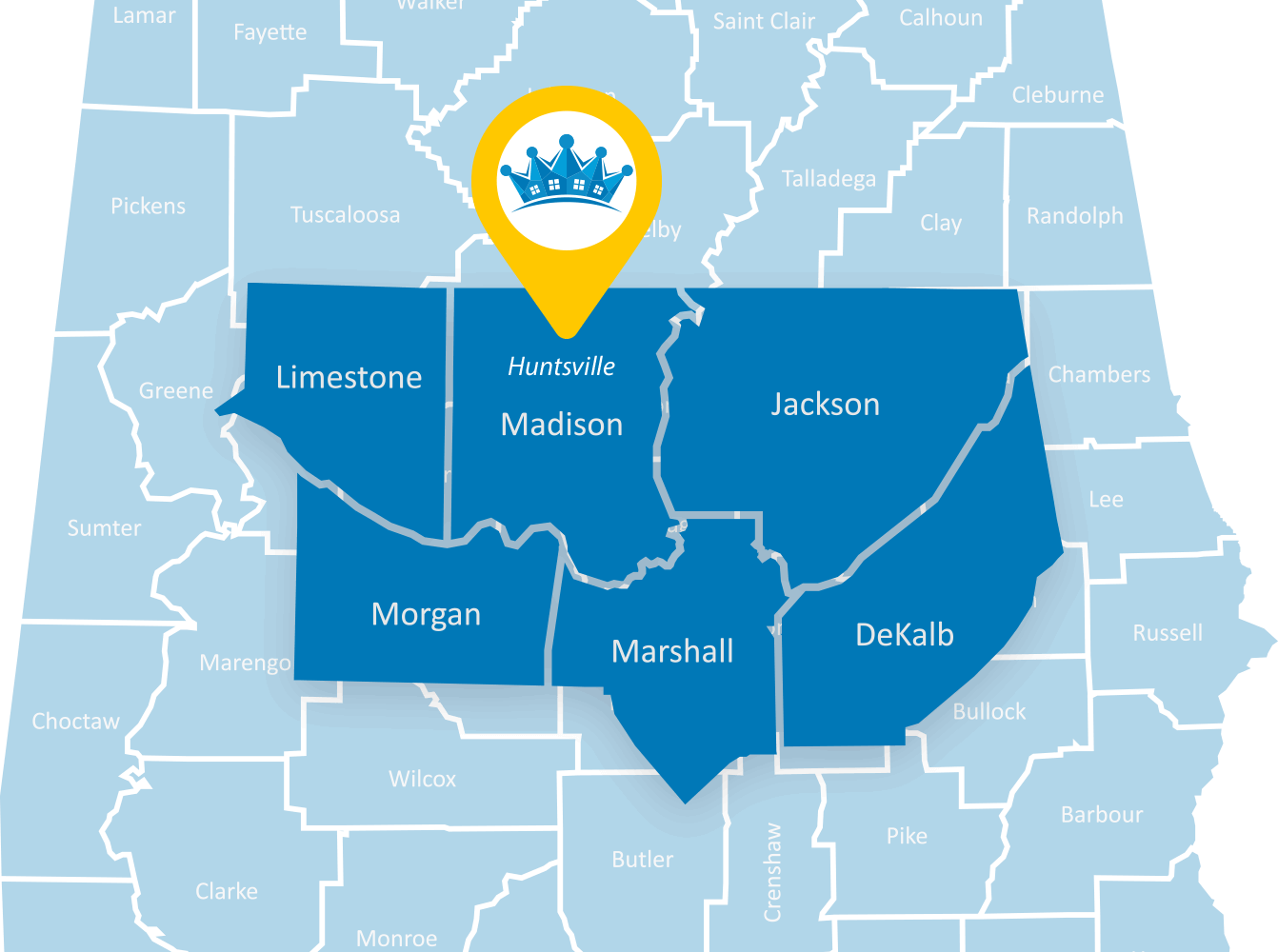 Pest Removal that You Can Depend on
Large or small, destructive or just annoying, the first thing to go during an infestation is your peace of mind. When you've got reliable pest removal service and trusted local exterminators on your side, you don't have to worry. Our exceptional pest control treatments promise swift and lasting relief from even the most hard-headed bugs so sign up today and you'll receive:
A comprehensive inspection of your entire home

from a trained and qualified local exterminator. 

Flexible and adaptive service

that we'll adjust to meet your needs.

Reduced-risk pest control products

which protect your loved ones throughout our treatments.

The kind of

long-lasting relief from bugs

that you and your family deserve.

And much more!
Trusted, Local Pest Control Service
Here at Crown Service Termite & Pest, we're proud to be a locally-owned and operated pest control company. Northern Alabama is our home and serving communities across the region with the finest pest control service available has been our mission since we first opened our doors. With years of local experience backing us up and a thorough understanding of local pest pressures, we're the team to call when you want to take back your home for good! 
Trust our Local Experience
North Alabama experiences its unique pest-related challenges so when trying to meet them, it makes sense to choose a local company. At Crown Services, we're proud to call the Huntsville area home and are looking forward to putting our years of local experience to work for you. Your home and family deserve a safe, comfortable, pest-free home and when you choose to work with us, we'll give you exactly that!