Get The Best Pest Control in Owens Cross Roads
Pest Control in Owens Cross Roads
Your quality of life can drastically reduce when you're dealing with pests, and we don't think anyone should be in that position. Across the board, they're known to introduce allergens, diseases, and damage to your home, so it's important to have a game plan as soon as possible. Keeping your family safe from pests can feel like a never-ending mission, but you don't have to worry any longer. As your reliable pest control company in Owens Cross Roads, we use only the most effective methods that bring you instant relief. We work with you to get rid of pests and provide long-term protection for your home, your family, and your pets.
Our highly-skilled exterminators in Owens Cross Roads will protect you from:
Ants

Crickets

Mice and Rats

Stinging Insects

American/Wood Roaches

Beetles

Earwigs

Silverfish

Spiders

And more!
A Company Who Is Passionate About You
At Crown Service Termite & Pest Control, we are passionate about our community and those we serve. We want everyone to experience the joy of a termite-free home, so we promise we will do everything in our power to get you there. We offer only the best methods of termite control and have over 60 years of combined experience on our team. We value every relationship we have with our customers, and we're always ready to provide the highest-quality service to another family.
Image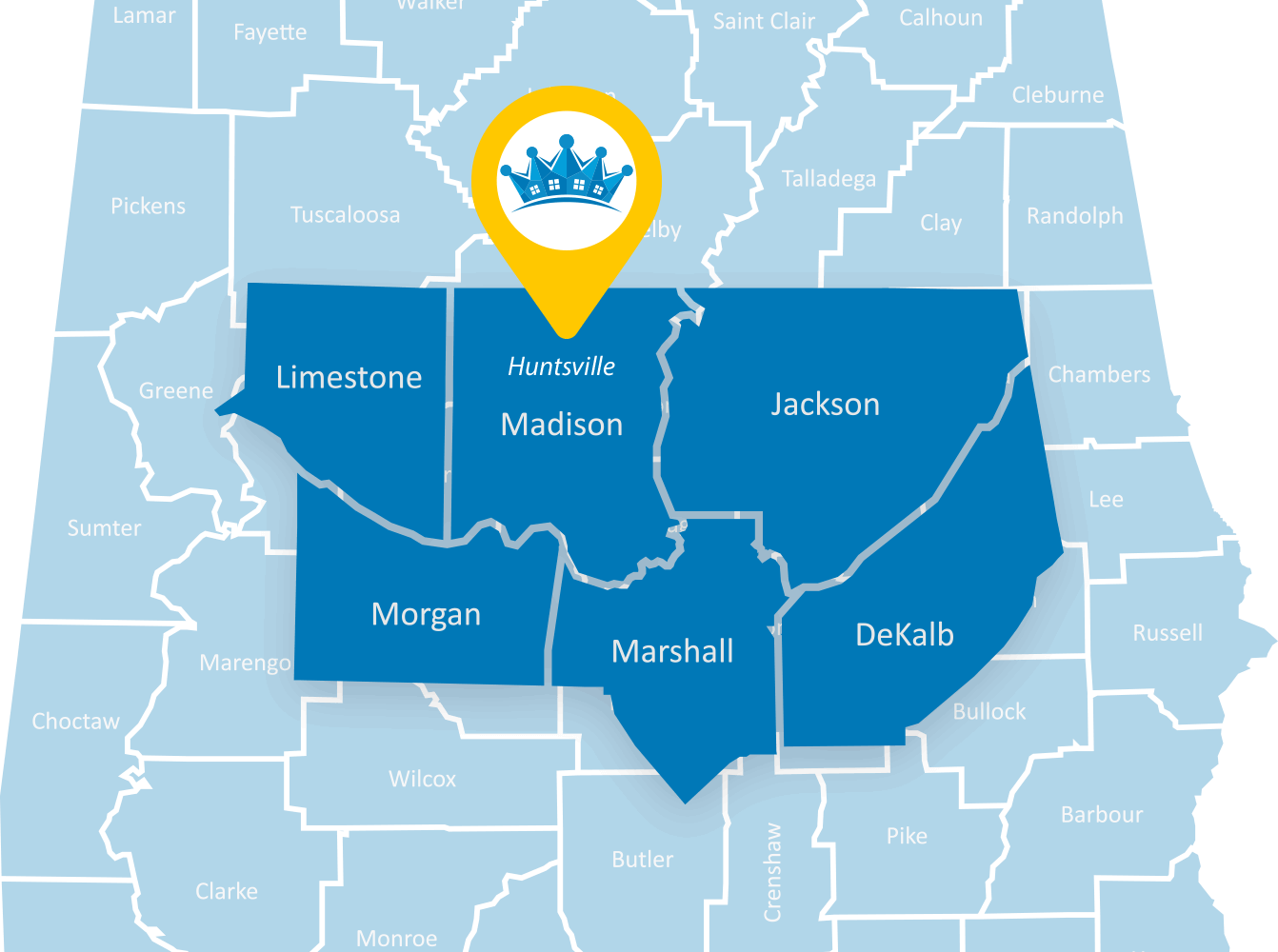 Termite Control in Owens Cross Roads
Termites are notorious for causing serious structural damage and can be a threat to the integrity of your home. These critters can attack at any time, and cost you thousands of dollars worth of damage before you even know it's happening. When you're looking to get rid of termites, look no further than Crown Service Termite & Pest Control. We apply only the most effective, tried, and true termite treatment methods that result in long-term solutions. 
We'll offer you:
A complimentary

termite inspection

to assess any damage.

FREE re-treatments

if termites return.

A termite baiting system

placed around the perimeter of your home.

Eco-friendly

products to keep your home safe.

100% satisfaction

and relief from pests.

A special incentive

when you refer a friend.
Rodent Control in Owens Cross Roads
When you're looking to get rid of mice, the best course of action is to partner with your local rat exterminator. As highly-trained professionals, our goal is to nip the situation in the bud as quickly as possible. Rodents are known to cause many diseases and be an overall threat to your health and home.  In order to avoid falling victim to a rodent infestation, it's crucial to know what to look out for. We know you don't need another item on your to-do list, so be proactive, and hire the best mouse control experts in the industry!
Signs of a rodent infestation:
Fecal droppings around food, or under the sink.

Chew marks on food packaging.

Small holes in your walls.

Strange behavior from your house pets.

Odd noises inside your walls.

A foul, rotting odor, or odor of urine.

Footprints left behind.
Bed Bug Treatment in Owens Cross Roads
Once bed bugs get inside your home, it's impossible to eliminate them on your own. These sneaky pests can stow away on more than just sheets. They'll happily hide in any fabric crevices of your home, like furniture, backpacks, and handbags. For thorough bed bug removal, you can count on the expertise of the bed bug exterminators at Crown Service.
We take a multi-faceted approach to bed bug treatment to get rid of bed bugs without several appointments. When you count on us for bed bug treatment in Owens Cross Roads, you can expect:
A comprehensive home inspection from a qualified expert.
Liquid treatments and dusting so that no bedbug goes unnoticed.
Aerosol treatments for furniture so that you can get back to rest and relaxation.
Trustworthy advice on bed-bug prevention in the future.
Free retreatments within 30 days if necessary.
Bed bug treatment is an urgent matter, but efficiency doesn't need to sacrifice quality. To get rid of bed bugs in your home, contact our Crown Service team to schedule your free inspection today.