Get a Pest-Free Home in Toney
Pest Control in Toney
You should be able to relax in your own home without worrying about irritating and unwanted pests imposing themselves on your space. It can be frustrating if no matter what you do, bugs seem to find their way indoors all the same. That's why you need quality pest control in Toney on your side to help keep your home safe from: 
Ants
Beetles
Crickets
Earwigs
Mice and Rats
Silverfish
Stinging Insects
Spiders
Roaches
And many more!
Schedule a FREE inspection today
Reduced Risk Solutions for Your Peace of Mind
You know that you can't live alongside nuisance bugs but if you're concerned that some pest control treatments may put your family in harm's way, we get it. Many pest control companies rely heavily on harsh chemicals and methods to achieve results but here at Crown Service Termite and Pest Control, we do things differently. Instead, we use only reduced-risk pest removal products to ensure your loved ones' safety from start to finish every time you hire us to get rid of bugs!
Image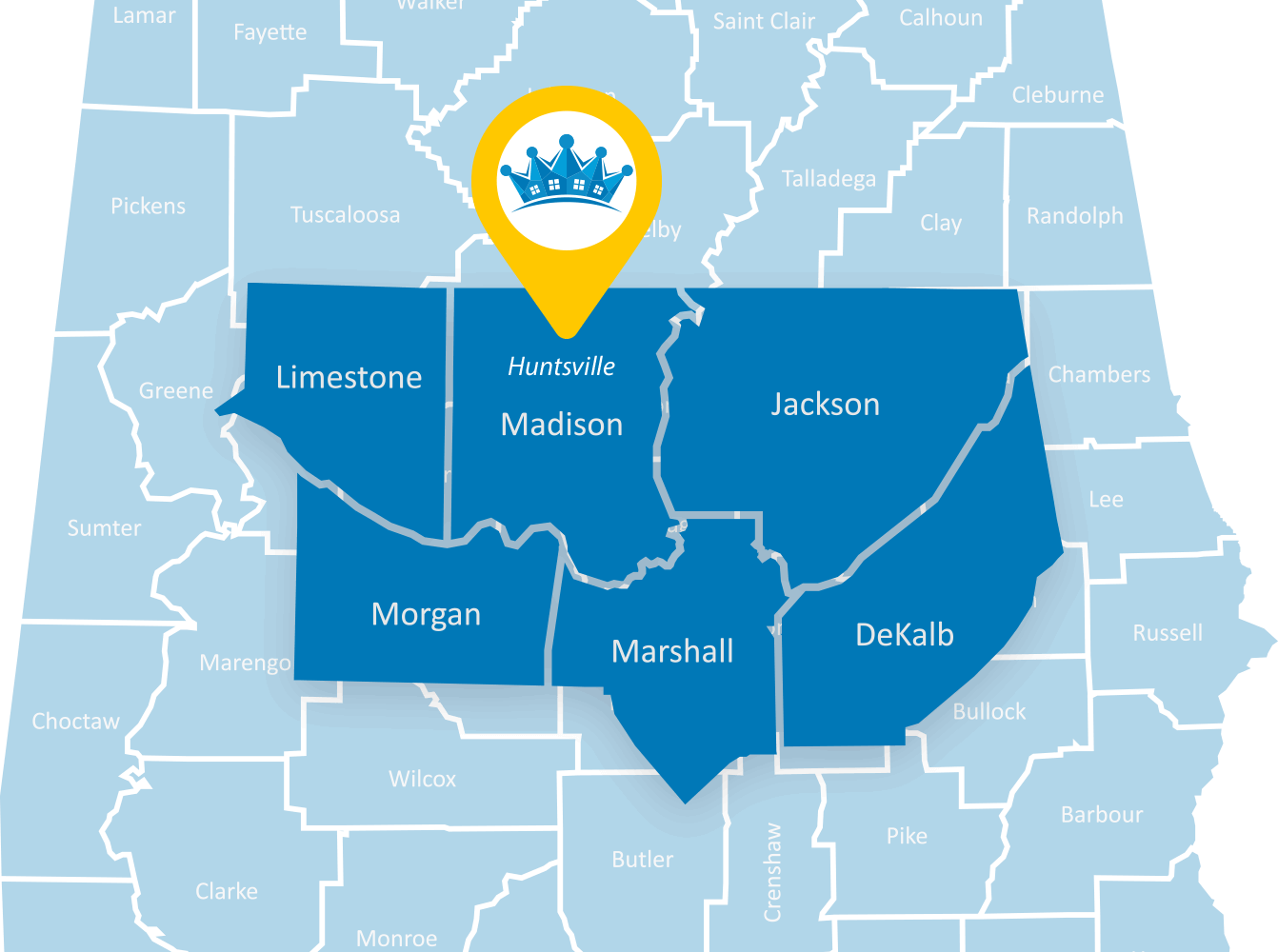 Guaranteed Pest Control Services
You lead a busy life full of demands and distractions and if you're like us, you don't have time to waste on products and services that you can't count on to deliver. That's why we back our service with our satisfaction guarantee! After all, you and your family deserve nothing short of the very best pest removal treatments in Toney, Alabama and when you work with us, that's exactly what you're going to get.
Sign up today and you can expect: 
A thorough inspection of your home from an experienced and highly-trained pest exterminator. 
Flexible service that we tailor to meet your unique needs.
FREE retreatments if bugs return within 30 days of our initial round of treatment. 
Long-term relief from even the most stubborn household pests.
And a whole lot more!
Bed Bug Treatment in Toney
Sharing your home with bed bugs can prevent you from getting a good night's sleep, which will then throw off your entire day. To keep your routine and peace of mind, trust our bed bug treatment in Toney. We use a combination of products that are proven to get rid of bed bugs and back our service with a satisfaction guarantee. If you think these nuisances have returned, simply give us a call and we'll re-treat for free!
Our bed bug removal services include:
A comprehensive inspection

from one of our experts.

Liquid treatments

to eliminate stubborn bed bugs.

Dust treatments

that target hard-to-reach areas.

Aerosol

sprays for mattresses, couches

, and other furniture.

Prevention education

to help stop future infestations.
Rodent Control in Toney
When there's a rodent running around your property, it's hard to feel safe and secure in your home and an infestation feels even worse. Don't let rats or mice take over your home and disrupt your daily life in Toney, call Crown Services Termite and Pest for a home that feels peaceful again.
Reliable Rodent Removal For A Safe Home
With years of experience, our rodent control company understands the damage that rodents can cause to your home and the health risks they pose to you and your family. That's why we are dedicated to providing fast and effective solutions to eliminate the problem. Our expertly trained rodent exterminators will be able to get rid of the rats and mice as well as answer any questions you might have about the process. Our comprehensive rodent control in Toney includes: 
A free property inspection to identify where infestation and problem areas might be.

A customized plan for your home to ensure rodent and rat removal.

Placement of bait stations and traps to get rid of mice and rats. 

Rodent trapping and exclusion.

And more!
Locally-Owned and Operated Since Day 1
Since we first opened our doors, providing our communities across Northern Alabama with high-quality, reliable, and fairly-priced pest control has been our mission. We're proud to be a locally-owned company with deep roots in the areas we serve and putting the people who make those communities first is simply what we do. So the next time household pests try to make themselves comfortable in your home, give us a call and we'll handle the rest!