Get The Best Pest Control in Hartselle
Pest Control in Hartselle, AL
On the surface, a pest infestation may just seem like an annoying inconvenience that you'd rather not deal with. But dig a little deeper, and you'll discover that household pests can leave a trail of damage, destruction, and health hazards wherever they go. That's why you choose the best pest control from your Hartselle exterminators to protect your home and loved ones. When you partner with Crown Service Termite & Pest, you can count on round-the-clock protection from:
Ants
Beetles
Crickets
Earwigs
Flies
Mice and Rats
Silverfish
Stinging Insects
Spiders
And many more!
Image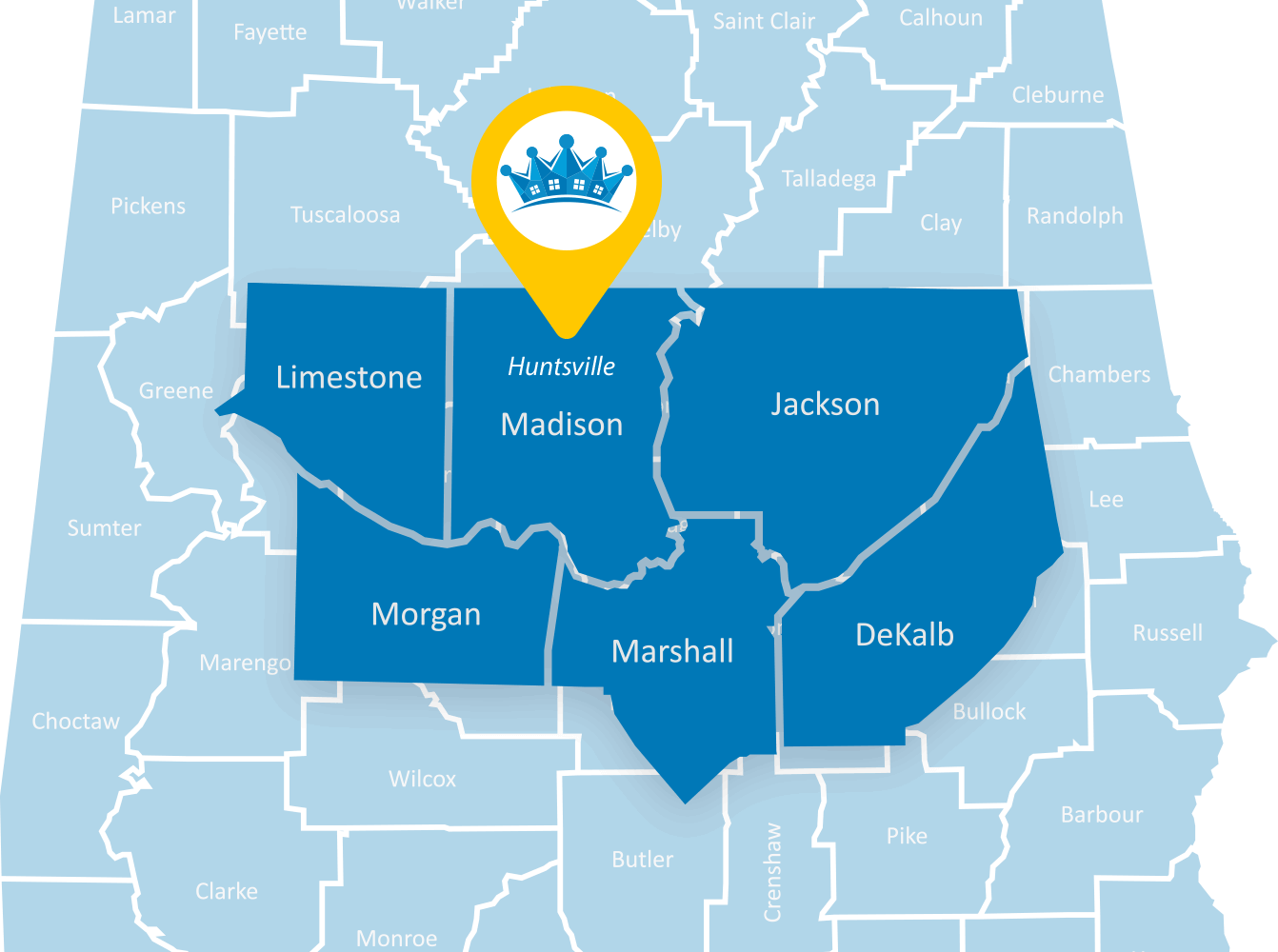 Get Rid of Unwanted Bugs for Good
When it comes to home pest control, kicking them out of your home is only half the battle. Preventing them from returning is just as important. Here at Crown Service Termite & Pest, we pride ourselves on doing just that. Our team of skilled and experienced local exterminators will be at your beck and call as soon as you book your free inspection, so don't live with pests another moment and get started today!
Our pest control services include:
A full inspection of your home from a highly-trained local expert.
Adaptive and personalized pest removal plans.
Family-friendly products for reduced-risk service.
Free retreatments if bugs come back once we've left. 
And more!
Your Satisfaction Guaranteed
When you hire a company to give you back a pest-free home, you need to be able to depend on them to deliver. We aim to earn your trust and confidence through our results, which is why we back up each of our services with a 100% satisfaction guarantee! If your home's pest problems persist or you aren't happy with our level of service, we'll return to your home to make things right with no questions asked. 
Termite Control in Hartselle
Few pests dole out as much damage to your bank account as termites do. Every year they cause damage to U.S. homes totaling over 5 billion dollars! So when you need to get rid of termites, entrust your home to professional care. Click here for more information about termite damage
When you partner with Crown Service as your local termite company in Hartselle, you can expect:
A free termite inspection that gives us an idea of the termite activity and damages your home may have sustained.

Installation of

Trelona ATBS

termite bait stations that protect your home 24/7/365.

Elimination of active colonies and prevention against future colonies.

Yearly inspections from your termite exterminator.

Free re-treatments if termites persist. 

Peace of mind that your home is protected.
If you're seeing mud tubes around the foundation of your home, shed wings near window seals, or hearing hollow-sounding wood, termites may be afoot! Connect with Crown Service to protect your home in Hartselle today.
Rodent Control in Hartselle
Finding rodents in your home isn't just uncomfortable, it can also be dangerous. Rats and mice carry dozens of diseases, contaminate your food, destroy insulation, and even increase your chance of an electrical fire. To protect your family and home, trust us to provide rodent control in Hartselle. We offer guaranteed results and free re-treatments, so you know you're choosing the best local rat control!
When you partner with us for rodent control in Hartselle, we will:
Inspect your home

to identify where rodents are nesting and how they got inside.

Strategically place bait and traps

to get rid of mice and rats.

Perform exclusion repairs

to prevent future infestations from occurring.

Treat with rodenticide

if needed.

Complete rodent removal!
Bed Bug Control in Hartselle
Getting quality rest at night can be impossible with bed bugs. Even the cleanest homes can be susceptible to these critters. They're hitchhikers, commonly known to enter your home off of luggage or clothes as you return from traveling. Getting rid of bed bugs in Hartselle shouldn't be a hassle. That's why our team of expert bed bug exterminators provides top-of-the-line treatment for a stress-free experience. 
When you partner with us for bed bug removal in Hartselle, you can expect:
A detailed in-home inspection

by our highly trained experts.

Liquid and dusting bed bug treatment

for comprehensive removal.

Aerosol treatments for bed and furniture.

Educational materials

on bed bug prevention techniques.

Free retreatments within 30 days.

Your satisfaction guaranteed

And more!
Mosquito Control in Hartselle
Say goodbye to pesky mosquitoes with our top-notch mosquito control service in Hartselle. We offer a range of effective solutions to keep your yard mosquito-free.
Here are the key features of our service:
Professional Fogging eliminates mosquitoes effectively using state-of-the-art fogging machines and targeted insecticide mist.
Our yard sprays are EPA-approved and safe for humans and pets. They create a barrier against mosquitoes, keeping them away for a long time.
To combat mosquitoes, we use larvicides in standing water to prevent the mosquito population from growing.
We use In2Care Mosquito Traps to control mosquitoes and break their life cycle.
We offer a free inspection to identify breeding grounds and treatment areas for effective mosquito control tailored to your needs.
Discover the freedom of a mosquito-free yard. Trust our expertise and dedication to deliver the best mosquito control service in Hartselle. With our top-notch solutions, you can enjoy your outdoor activities without the constant nuisance of mosquitoes.
Local Experience You Can Trust
With deep ties to communities across Northern Alabama and years of local experience, we're the area's number 1 choice for pest control. Our years of hands-on, nearby experience set us apart, making us the team to count on whenever you need to get rid of pests in a hurry and keep them from coming back. So give us a call today and we'll handle the rest!