Get the Best Pest Control in Madison for Your Home
Pest Control in Madison
Anyone who's suffered through a pest infestation knows exactly how unpleasant it is. Nuisance bugs and other small home invaders put you on edge and can turn even the most peaceful areas of your home into a headache. But what if we told you that it just doesn't need to be that way? With our pest control in Madison, you can finally keep a clean home that you can count on to last all year! Once we're on your side, you can expect:
A thorough, detail-oriented inspection from a reliable local professional.

Proactive pest removal plans to provide quick relief.  

Reduced-risk products which keep your loved ones safe and healthy.

Free retreatments if you experience a resurgent infestation within 30 days of our service.

And more!
Guaranteed Results and Free Retreatments
At Crown Service Termite & Pest, we stand behind our service. In fact, we're so confident in our team that we'll back up our work with a 100% satisfaction guarantee and free retreatments if pests come back within 30 days. When it comes to keeping unwanted bugs and rodents out of your home, you deserve the absolute best pest control service around, which is exactly what you'll get when you choose us!
Image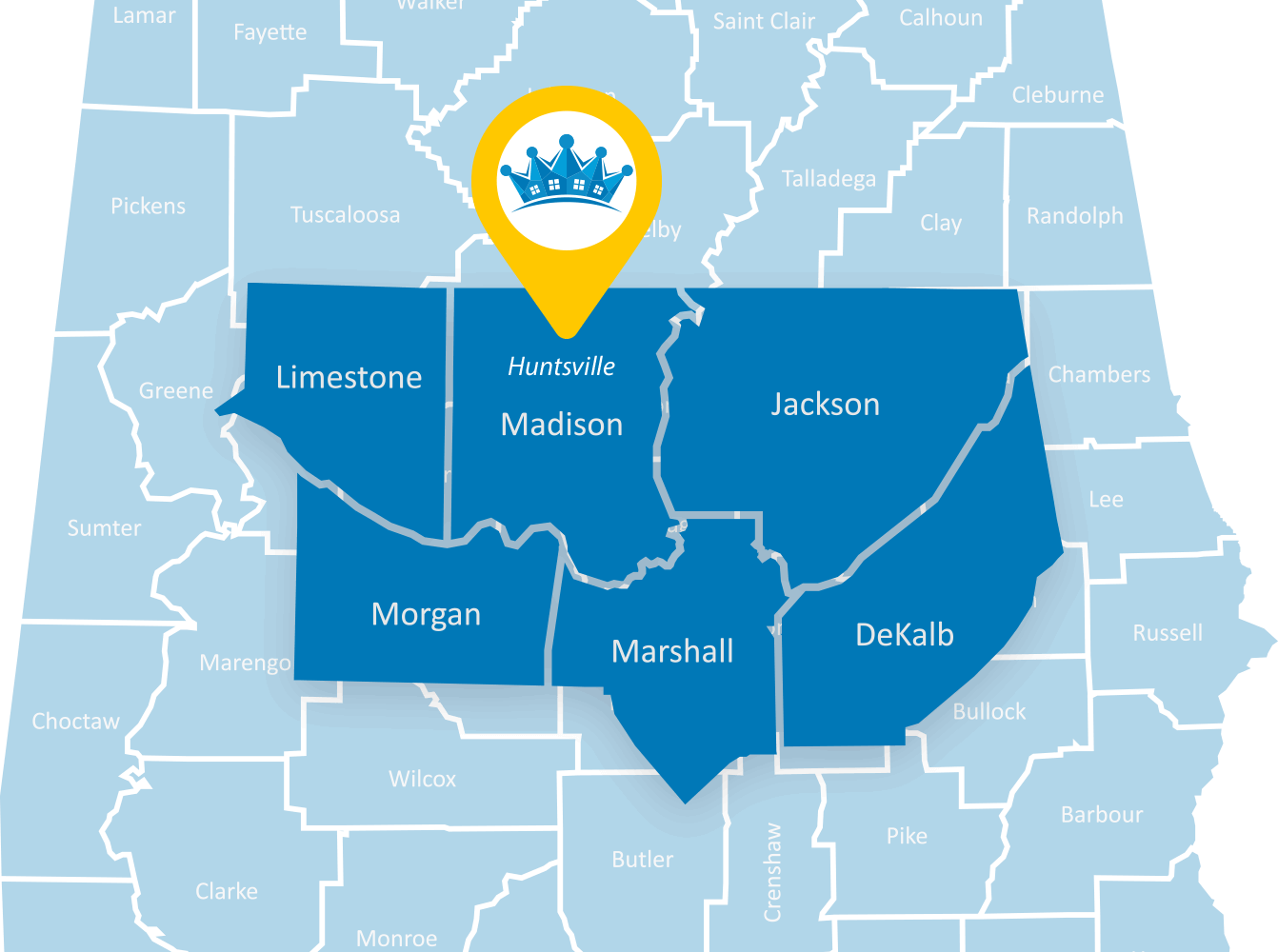 Keep Pests Outside
In an area with no shortage of native pests, you can't afford to choose a service that won't deal with them all. Here at Crown Service, our local exterminators are trained to remove a variety of pests from your home. If you're dealing with an infestation, contact our team. We will protect your home from: 
Ants

Beetles

Crickets

Earwigs

Flies

Mice and Rats

Silverfish

Stinging Insects

Spiders

And many more!
Termite Control in Madison
Termites are the most destructive household pest around and when they set up shop in your home, they've got to go. And to help you get rid of termites and keep them from coming back, look to our termite treatments in Madison. We're proud to put our termite exterminators to work for you to keep your home secure both now and into the future. When you sign up for our termite control plan from Crown Service, you can expect:
A thorough in-home termite inspection from our qualified experts. 

Complete termite removal and long-lasting protection.

Free retreatments if termites return within 30 days of our initial treatment.

And more!
Bed Bug Treatment in Madison
Do you like getting a good night's sleep? When bed bugs invade your home though, quality rest is difficult to come by. That's why, when an infestation strikes, we offer the most reliable bed bug treatment in Madison. With an approach that blends the industry's most effective methods and our top-rated local exterminators at your beck and call, you can expect long-lasting relief that gets rid of bed bugs fast. Time is critical when stopping their spread, so let us know right away if you notice any of the following: 
Rust-colored bed bug feces stains on bedding or furniture.

Small, itchy red bites where skin contacts affected surfaces.

A persistent mildew-like smell in an infested room with no obvious explanation. 

Shedded skins or hatched eggshells, most often found in drawers.

Live adult bed bugs.
Rodent Control in Madison
Mice, rats, and many other rodents have a bad reputation and we're sad to inform you that they've more than earned it. Between their ability to cause damage to your home and spread diseases to your loved ones, these pests are nothing to take lightly. Fortunately, we don't. To us, even a small infestation is serious business, and our rodent control in Madison is designed to reflect that. So once you've signed up for our dependable and affordable service you can expect:
A free and thorough inspection by one of our rodent exterminators to identify activity.

Baiting and trapping services from a local expert.

Available rodenticide treatments as needed. 

Dependable mouse and rat exclusion methods to stop future infestations.

And much more!
Trust in our Local Experience
When you have to deal with native pests, why not turn to a pest control company with roots in the area? Here at Crown Service, we're proud to be locally-owned and operated and to us, providing Madison with dependable service is one of the ways that we give back to our community. You and your family deserve to live in a pest-free home and we're here to help you achieve exactly that!