Trust Our Local Pest Exterminators in Harvest
Pest Control in Harvest
Pests can turn your home from a safe haven into a stressor in seconds. At Crown Service Termite & Pest Control, we use our local expertise to restore homes to pest-free status. Our team is equipped with the expertise and tools to help get rid of the common pests in Harvest, including:
Ants
Beetles
Crickets
Earwigs
Mice and Rats
Silverfish
Stinging Insects
Spiders
Roaches
And many more!
Image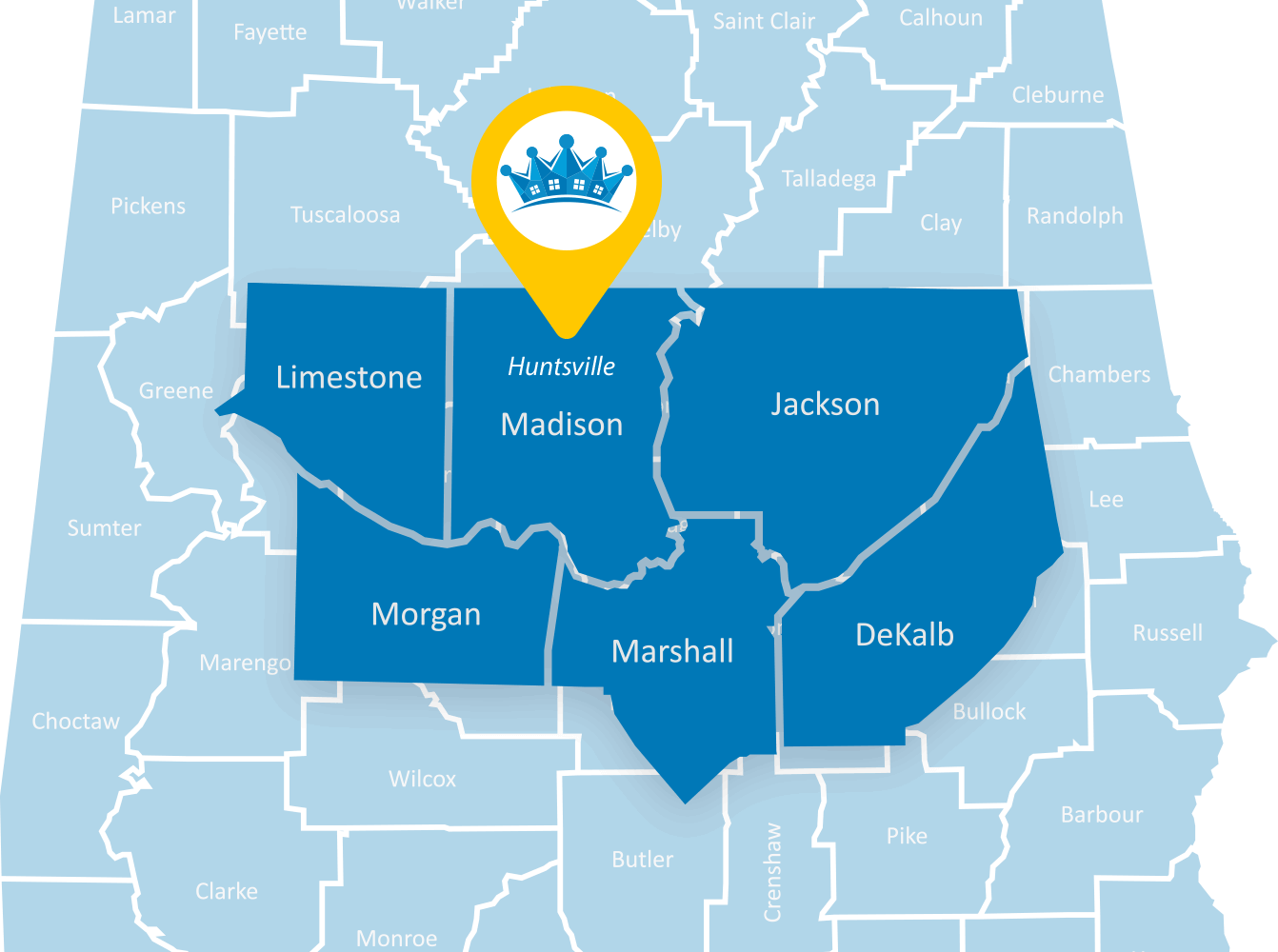 Comprehensive Pest Control Services
You deserve exterminators you can trust to do a great job quickly without cutting corners. We're proud to provide pest treatments that offer rapid and lasting relief while keeping your space family and pet safe, too.
When you choose Crown Service for pest control in Harvest, you can expect:
An in-depth home inspection from a qualified exterminator.
Flexible and customizable treatment plans to meet your unique needs.
Reduced-risk solutions that protect your family and your pets.
Long-lasting pest protection you can depend on.
Trust the Local Experts
As a locally owned and operated company, we know that pests affect the entire neighborhood. Our team is familiar with the common pests unique to the area and has dedicated their profession to protecting your home. We'll treat your home the way we would treat our own using our years of prior experience. Call Crown Service for pest expertise you can count on!
Termite Treatment in Harvest
Is your home infested with those pesky termites? Don't fret! Our top-notch termite treatment service in Harvest has got you covered. We offer a range of effective solutions that will not only get rid of termites but also provide ongoing termite control, monitoring, prevention, and comprehensive termite inspections. With our expertise and commitment to quality, you can enjoy a termite-free home and peace of mind. Here's what our service entails:
We use advanced techniques and equipment to control termites and prevent their return.
We conduct thorough termite inspections to find and eliminate infestations in your home. With advanced technology and experience, we leave no stone unturned in finding termites and deciding the best action.
We create personalized termite treatment plans in Harvest that effectively target termites while minimizing disruption to your routine.
We prioritize your family, pets, and the environment. Our termite treatment is eco-friendly and effective.
Our quick and efficient service ensures swift termite extermination, preventing property damage. 
Get rid of termites without spending a fortune! We offer affordable prices without compromising quality.
We guarantee your satisfaction. Our termite treatment in Harvest comes with a satisfaction guarantee. We want to make sure you are completely happy with the outcome. Our goal is to exceed your expectations.
Rodent Control in Harvest
When it comes to ensuring a rodent-free environment, our rodent control service in Harvest offers a complimentary rodent inspection. Our highly trained rodent exterminators will conduct a comprehensive assessment of your property, identifying any signs of rodent activity or potential entry points. This in-depth inspection allows us to develop a targeted and effective plan to eradicate rodents from your home or business.
Here's why you should choose our rodent control service:
Highly trained and experienced rodent removal technicians
Thorough and complimentary rodent inspection
Safe and effective rodent baiting methods
Humane rodent trapping techniques
Long-term rodent exclusion strategies
Reliable and prompt service
Peace of mind knowing your property is rodent-free
With our comprehensive rodent control services in Harvest, you can bid farewell to these unwelcome guests. Our team of rodent exterminators is dedicated to providing effective solutions to rid your property of rodents once and for all. Contact us now for your free rodent inspection and take the first step towards a rodent-free environment. Trust our expertise and experience to eliminate the rodents that have invaded your space.
Bed Bug Treatment in Harvest
Bed bugs can be a serious nuisance, causing sleepless nights and countless frustrations. If you're struggling with a bed bug infestation in Harvest, our professional bed bug exterminators are here to help. With our comprehensive bed bug control service, you can finally get rid of these pesky insects and enjoy a peaceful night's sleep once again. 
When you choose us for your bed bug treatment, expect the following:
Comprehensive bed bug inspection
Treatment techniques that are proven to be effective
Safe and environmentally friendly solutions
Dependable and efficient service
Affordable pricing
Flexible scheduling options
Technicians with extensive training
Don't let bed bugs disrupt your sleep any longer. Contact our bed bug control service in Harvest today and let us help you get rid of these pests for good. Experience the difference of working with a trusted and reliable extermination company. Say goodbye to bed bugs and hello to a peaceful night's sleep.
Service Excellence Guarantee
Investing in pest control is a decision that affects the entire family, and we don't take that lightly. We're dedicated to exceptional customer service and results that your whole family can enjoy. When you choose us as your pest control company, you can rest easy knowing that our services are backed by a full satisfaction guarantee, including free re-treatments if necessary.